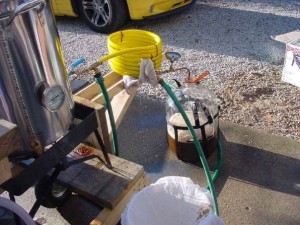 Whenever we take a growler of my husband's homebrew to a party of non-homebrewers, people are astonished that it tastes so . . . good! I'm sure they hear "homebrew" and think of the skunky stuff their friend in college made in the closet with a Mr. Beer Kit.
If you're thinking about getting into the craft of making your own beer, there are lots of resources and a great community of homebrewers here in Grand Rapids.
Prime Time Brewers is the West Michigan club for home brewers, with meetings the 3rd Thursday of every month at 7pm and informal gatherings the first Thursday of the month for what they call "Thursty Thirsday" at one of the local beer bars or breweries. Visit their website for membership information.
Sicilianos Market carries the largest selection of beer making and wine making supplies in Michigan, plus their staff are super helpful. It's worth a visit just to check out their huge selection of packaged beer.
New to the Grand Rapids homebrew scene is O'Connor's Home Brew Supply. In addition to supplies they also hold classes-which fill up fast, so you'll want to join their newsletter if you're interested.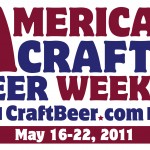 So, do YOU home brew?