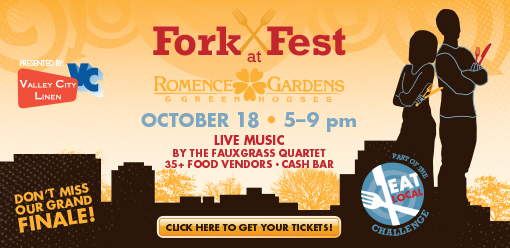 Join us in the beautiful setting of the Romence Gardens greenhouse to experience the best local food West Michigan has to offer.
We'll have everything from produce fresh from our Local First member farms to delicacies from the finest restaurants to the best beverages from our amazing wineries and breweries- with live music from The Fauxgrass Quartet!
Join us for this delicious festival of sights, sounds, smells, and most importantly, tastes.
Vendors: