Last week I had the chance to preview the menu at a special VIP party. Here's the scoop!
First, although it's by the same people who brought us Twisted Rooster, be aware that the Crooked Goose is a different concept. The space (and kitchen) is a lot smaller, so the focus is on "pub & grub" food.
Secondly, I get lots of questions about gluten-free, vegan, and vegetarian options on this website and on my Facebook page. I'll warn you now that there aren't a ton of choices other than the salads (which are quite good, but it's still a salad). Although Crooked Goose commits to the Mitt, locally sourced doesn't necessarily mean healthy.
I would not go to this restaurant if you are watching your calories. However, for those wanting an occasional splurge, hold on to your arteries. I would put these menu items on your must-try list:
- flash fried pretzels. It comes with Mrs. Dog's mustard sauce and a maple-bourbon sauce. Oh my word, DELICIOUS! I actually liked to dip the pretzel in both sauces at once.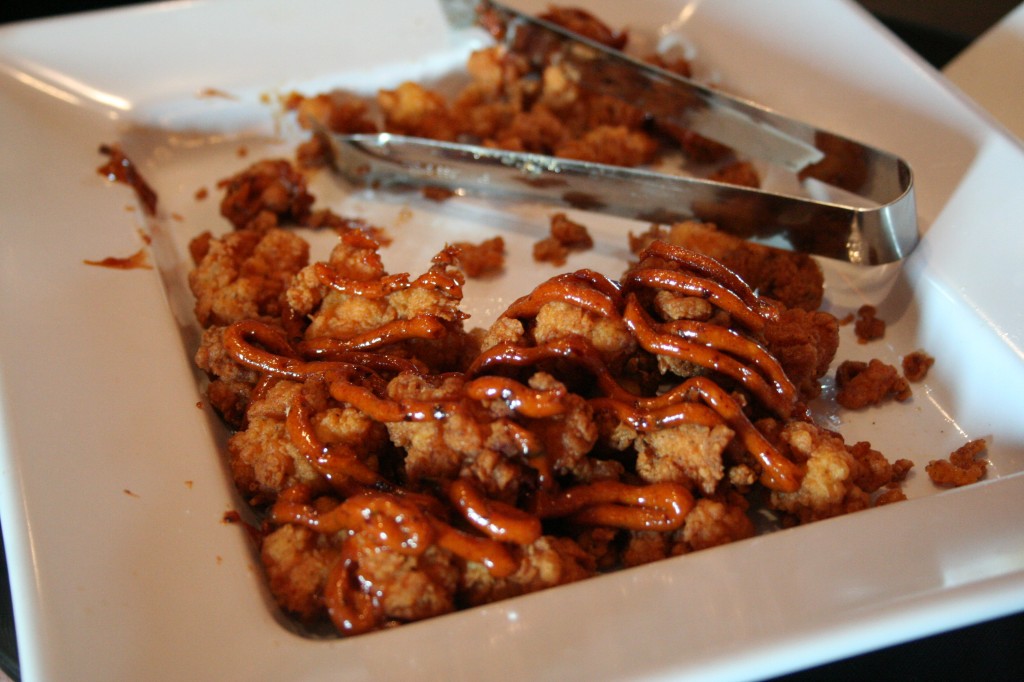 - alligator tail. Obviously not locally sourced, but these were very tender and tasty.
- pot pie. By far the favorite dish of the evening.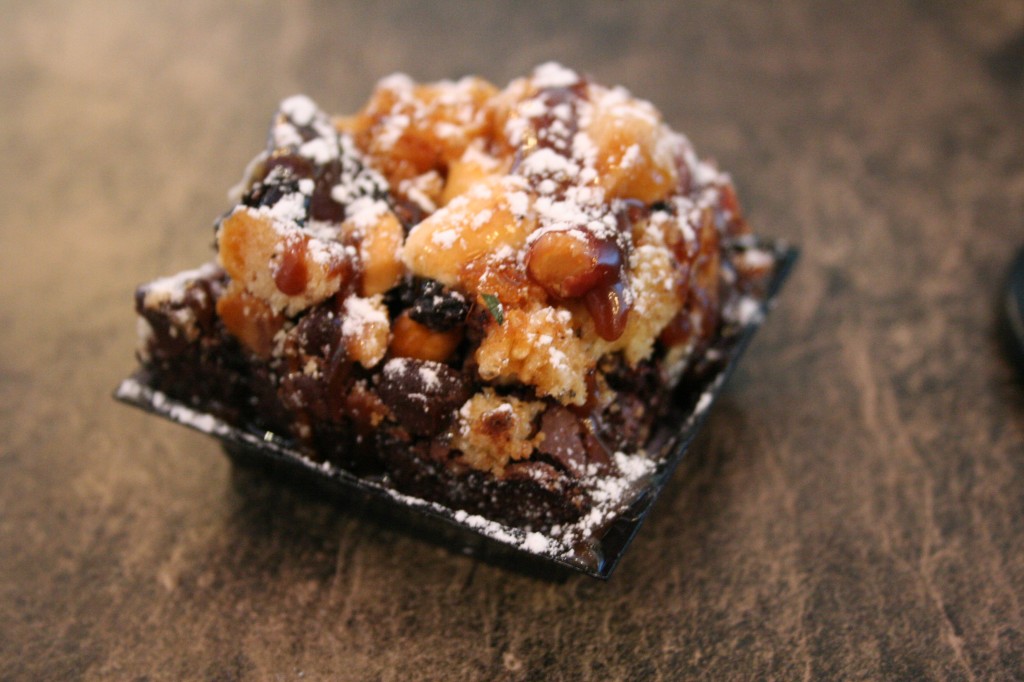 - twisted brownie.
The wings were only OK. They weren't bad, but weren't anything exciting, either. The only menu item I wasn't a fan of was the deep fried cookie dough-which I expected to like, but turned out to be very rich and  blobby, not in a good way.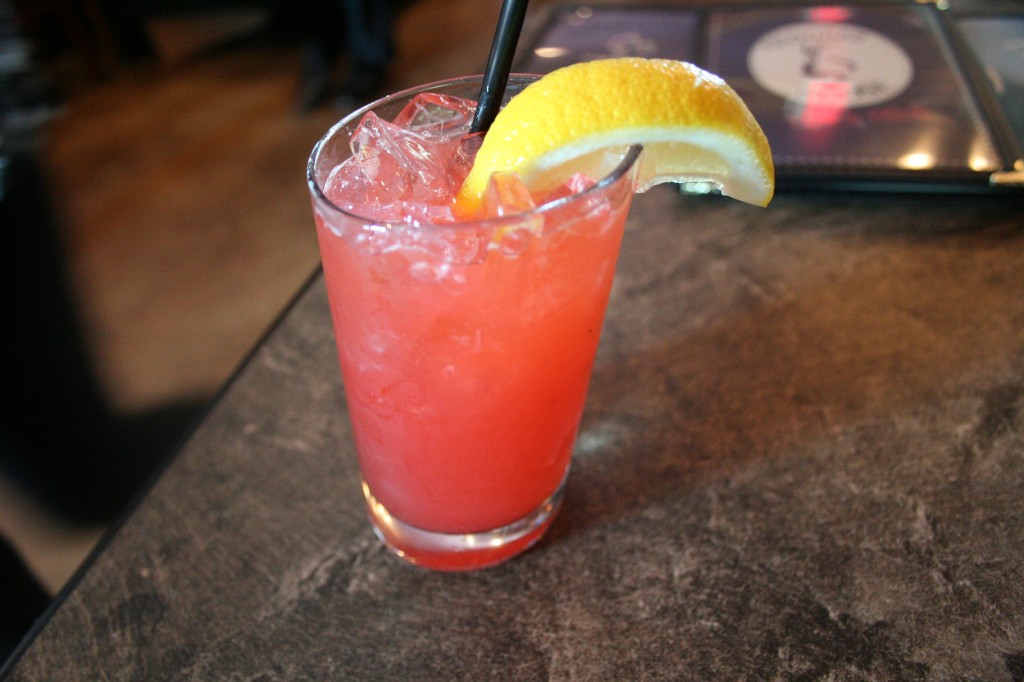 As far as drinks go, there are lots of great Michigan selections. (tip: don't drink Brewery Vivant out of a can. While there is nothing wrong with beer stored in cans, you get a much truer flavor if you pour it into a glass).
If you go, be sure to stop back here and share YOUR favorite menu items!