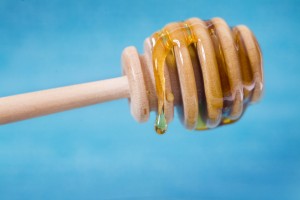 This week's Eat Local Challenge from Local First is to explore local honey. Those who have tried raw, local honey will never buy the bear again! But where to find it?
Local stores
Art of the Table (Grand Rapids) carries Shadowlands Honey from White Cloud
Nourish Organic Market (Grand Rapids)
Sicilianos Market (Grand Rapids) carries Bulk honey from Cherry Hill Honey in Montegue, MI
West Michigan Cooperative (Grand Rapids) carries honey from Wells Orchards
In addition, many orchards and farmer's markets carry local honey
Direct from the farm
Melody Bee Farms (Ada)
Country Winds Farm (Zeeland)
"Grow" your own
Join the Kalamazoo Bee Club
Where's your favorite place to get local honey? Let me know and I'll update the list!